Let There Be Light on Line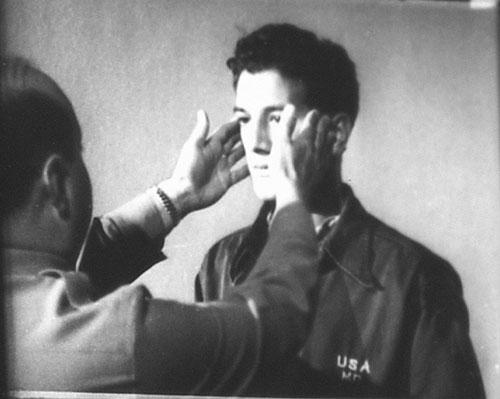 Let There Be Light, the powerful (and disturbing) documentary that the legendary director/screenwriter/actor John Huston made for the U.S. Army in 1945, which was banned from the public until 1980, is now available on line at the National Archives in conjunction with the National Film Preservation Foundation .
The Pentagon asked Huston, who was serving in the Army Signal Corps, to document World War II veterans suffering emotionally. His use in the doc of unscripted interviews adds up to a devastating portrait of the psychological wounds of war—even in the so-called "Good War" among members of the so-called "Greatest Generation."
The doc was so powerful and disturbing that the Army banned it from being shown in public until 1980. It was recently restored by the National Archives and will be available to view on line free of charge until August.
Houston—who directed The Maltese Falcon , The Asphalt Jungle, The Misfits and The Man Who Would Be King , among many other films—conducted the interviews for Let There Be Light at Mason General Hospital on Long Island. "I decided that the best way to make the film was to follow one group through from the day of their arrival until their discharge, " Huston (who died in 1987) later said. "When the patients arrived, they were in various conditions of emotional distress. Some had tics; some were paralyzed; one in ten was psychotic. Most of them fell into the general designation of 'anxiety neurosis.'"
The documentary's purpose, Huston said, "was to show how men who suffered mental damage in the service should not be written off but could be helped by psychiatric treatment…. The original idea was that the film be shown to those who would be able to give employment in industry, to reassure them that the men discharged under this section were not insane, but were employable, as trustworthy as anyone."
---