Chris Noel Medal Petition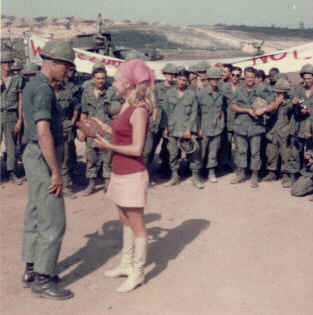 A movement is afoot to lobby the President of the United States to present the Presidential Medal of Freedom to Chris Noel, the one-time Hollywood starlet who was a popular AFVN radio disk jockey in Vietnam during the war.
Noel, who received a VVA President's Award for Excellence in the Arts at the 2008 National Leadership Conference in Greenville, South Carolina, hosted  "A Date With Chris" on AFVN Radio, and toured the war zone on morale-boosting entertainment missions.
Her current mission is running Vetsville Cease Fire, a homeless veterans shelter in Florida.
You can read (and sign) the petition on line .
---