Walter Dean Myers, 1937-2014 | Books in Review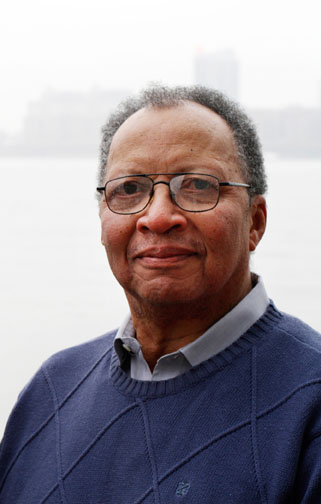 The noted, award-winning children's book author Walter Dean Myers  died July 1 at age 76. Myers wrote more than a hundred books during his long career. Among the most notable was the YA title,  Fallen Angels (1988), a brilliant in-country Vietnam War novel.
Myers joined the Army when he was seventeen years old and served for three years prior to the Vietnam War. He wrote Fallen Angels , in part, in tribute to his younger brother who was killed in Vietnam.
"I though the romantic presentations of war influenced my joining and my presentation of war to my younger siblings, " Myers said in a recent interview . "My younger brother's death in Vietnam was both sobering and cause for reflection. In Fallen Angels  I wanted to dispel the notion of war as either romantic or simplistically heroic."
After the book came out, he said, the "response was, at first, mixed. The rawness of war depicted was looked at aghast, the references to the racial animosity of the sixties was frowned upon, as was the frequent use of casual profanity. Over the years the book was one of the most challenged in schools and frequently banned. It also achieved an enviable record of acceptance among Vietnam veterans and educators as an accurate and much needed account of a particular conflict and of war in general."
---
---
---