Tours of Duty Edited by Michael Lee Lanning | Books in Review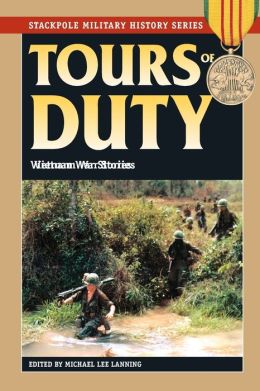 Retired Army Lieutenant Colonel Michael Lee Lanning is one of the most prolific Vietnam veteran writers. Many of his twenty-one military-themed nonfiction books deal with the Vietnam War.
That includes the well-received memoirs he wrote about his tour of duty in the 199th Light Infantry Brigade,  The Only War We Had: A Platoon Leader's Journal of Vietnam  (1987) and Vietnam 1969-1970: A Company Commander's Journal (1988), as well as Inside the LRRPs: Rangers in Vietnam (1988),  Inside the VC and NVA: The Real Story of North Vietnam's Armed Forces (1992), and Inside the Crosshairs: Snipers in Vietnam (1998). He also wrote a comprehensive guide to Vietnam War films called Vietnam at the Movies (1994).
Lanning's latest book is Tours of Duty: Vietnam War Stories (Stackpole, 288 pp., $18.95, paper), a collection of tales from some forty other Vietnam War veterans that Lanning collected and edited.
Virtually all are told by men who served combat-heavy tours of duty. Don't therefore look between these covers for the voices of cooks, clerks, truck drivers, or other support personnel. Many of the tale tellers—like Lanning—served with the 199th.
Lanning chose not to put names with these first-person stories. But, he says, he can "personally testify to the veracity of some because 'I was there.' Others were related to me over the years by soldiers whom I hold in high regard. Names have been left out to protect both the guilty and innocent."
The author's website is www.michaelleelanning.com
—Marc Leepson
---
---
---