The Ugly Secrets of Private Roy by Edward Roy | Books in Review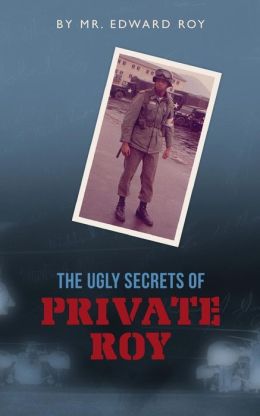 We're told on the title page of Edward Roy's The Ugly Secrets of Private Roy (CreateSpace, 480 pp., $16.53, paper) that this book is about "a young man's struggle with his loyalty to America during one of the most tumultuous periods in American history."
The author (above ) was raised in Harlem and went through Army Basic Training at Fort Dix, New Jersey, in 1962 during the Cuban Missile Crisis. He went on to Medical Corpsman School at Fort Sam Houston. Roy wound up serving most of his three-year Army hitch in Europe.
The title of the first chapter, "The Original Black Panther, " sets the tone of the book. One of the chapters is entitled "Blood on the Risers, " a familiar phrases in military works of that era.
I had hoped that this book would be an African American memoir or novel set in the Vietnam War.
Roy alludes to the Vietnam War in his novel, but he does not get there. The main character is out of the military before that war heats up to its hottest.
Many of the chapter headings signal the reader what the depth and coverage of this book are: "The Bitch of Buchenwald, " "A Date with Doctor Death, " "Chickens Come Home to Roost, " "Cries of Wounded Souls, " and "The American Praetorian Guard."
Roy tells us that this novel "is based on true events and is written in the memory of millions of American soldiers of American slave decent whose unheralded sacrifices for America are buried in battlefields and in cemeteries on every continent of the globe."
The book includes photographs which enrich the text. A couple of them make the book inappropriate for young adults.
All students of racial discord in the Army during this Cold War period in Europe will find this novel a good read.
—David Willson
---
---
---