Bloody Mama Blues by Neil Howard | Books in Review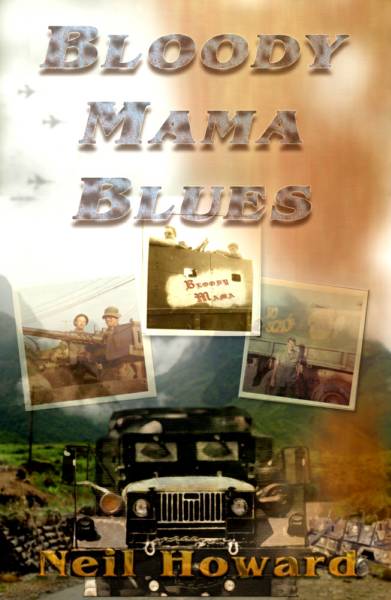 Neil Howard served in Vietnam as a 2nd Lieutenant after completing OCS at Fort Benning. In his novel Bloody Mama Blues (The Lighthouse Press, 396 pp., $16, paper) Howard's dedication signals his attitude toward the Vietnam War: "Dedicated to my fellow Vietnam veterans who were forever changed by a futile war waged by an ungrateful nation."
The book, which the author tells us is "based on actual events, " begins in Chu Lai in February 1971 when we meet the main character, Lt. Mike Hardy, who has just arrived in country. We are exposed to the rain of Vietnam, which is relentless and can chill a soldier to the bone. Hardy's musty wool Army blanket "provided little insulation, " a fact I can attest to. People who have not been there have trouble believing that wool blankets were needed in the semi tropical country of Vietnam. Believe it.
When Hardy arrives,  he is greeted by a blast of heat and the acrid smell of burning garbage or worse—something we find in nearly all Vietnam War books, fiction and nonfiction. Soon we are told: "They love us. We're going to make Viet Nam safe for democracy and corruption. How could anyone hate a country that introduced them to Coca-Cola and the Beatles."
The book jacket tells us that "Lieutenant Mike Hardy expects to serve an honorable tour of duty as an infantry officer. Instead, he is thrown in a cauldron of evil."
In fact, Hardy becomes a transportation officer in the 73rd Transportation Company in Chu Lai. There is drug use, prostitution, and black market activity, but most of this seems to this former REMF like business as usual in a war zone. It certainly was not even close to being a "cauldron of evil."
The Bloody Mama of the title is a truck tricked out with armor and armaments. It's named for the 1970 movie of the same name directed by Roger Corman starring Shelly Winters as a machine-gun-toting Ma Barker.
There also are multiple references to John Wayne in this novel, not all of them admiring. The song, "We Gotta Get Out of This Place" is performed.
Lots of enlisted men are strung out on heroin. The food in the rear is embarrassing to read about, but the reportage is accurate. Steak and lobster and giant shrimp were served. I ate plenty of food like that when I was in Vietnam, and we sometimes even washed it down with really good bourbon.
I attest to the truth and honesty of this novel about life in the rear. You won't find a better novel about life in a transportation company in the Vietnam war zone.
If you have an interest in what a mostly non-combat tour of duty consisted of, buy this book.
The author's web site is www.neil-howard.com
—David Willson
---
---
---