Black Ops, Vietnam by Robert M. Gillespie | Books in Review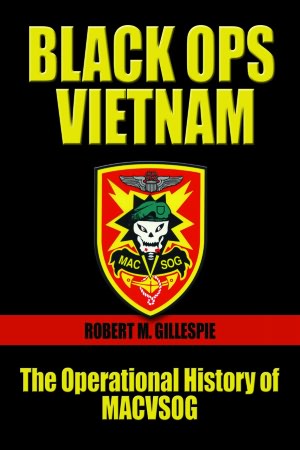 The latest book-length look at MACVSOG, the U.S. military's clandestine Vietnam Studies and Observations Group, is Robert M. Gillespie's Black Ops, Vietnam: The Operational History of MACVSOG (Naval Institute Press, 320 pp., $41.95).
Gillespie, a former teacher, delivers a well-researched, cogently written operational history, beginning with the secret unit's antecedents in the 1950s and early 1960s in Vietnam, and continuing until SOG ceased operations in March of 1973. The author chronicles many individual operations carried out by the unique unit's components: Army Special Forces, Navy SEALs, Marine Force Reconnaissance units, along with personnel from the Air Force and the CIA.
"In retrospect, " Gillespie concludes, "MACSOG and its operations failed to achieve the goals that its masters set for it. This occurred not because of a lack of effort or initiative on the part of the unit or its personnel, but because of the inherent flaws in U.S. political/military strategy during the conflict."
—Marc Leepson
---
---
---