Service
Bruce Lack served honorably in the United States Marines from 2003-07, including two deployments totaling twenty-one months in Fallujah in Iraq.  His book,  Service: Poems (Texas Tech University, 128 pp., $18.95, paper), contains dozens of fine poems dealing with Lack's time in Fallujah. I looked hard for references to the Vietnam War, but failed to find any.
I've read many books about America's recent wars in the Middle East: poetry, novels, memoirs, histories, every kind of thing.  Service is one of the finest of all of them. The poems deal with all aspects of a Marine's time in Fallujah, and many are heartbreaking. Some deal with how Marines build life-saving skills for dealing with the war in Iraq—skills that are not helpful when they return home.
The language of Lack's poems powerfully evokes the physicality of Marines in Fallujah.  These are not airy-fairy poems. They hit hard. "Assholes from Blackwater:  All These Things Can Kill You" is probably the most powerful sixteen-line poem I've ever read—and I was an English major back in the sixties when we were required to read what seemed like millions of great poems.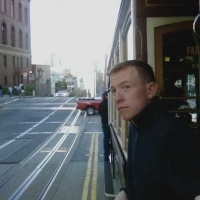 Bruce Lack
I won't quote from the poem here. But I recommend you buy this book just for this short poem—and then get knocked back on your haunches by the rest of the book.
Service  is not for the faint of heart, but it is a book filled with heart, and love, too. But you have to read the book carefully for that.
I wish that Lack would give classes to Vietnam veterans about writing poetry. Memo to Vietnam veterans thinking about writing and publishing a poetry book: Please read this one before you do, and try to hew to this high standard.
I really loved this book. I'm eager for more books by this fine writer.
—David Willson
---
---
---