Caputo on the Road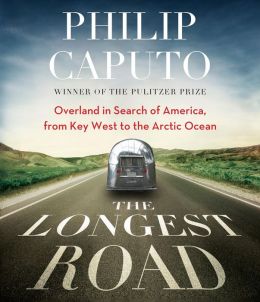 Last Sunday's New York Times Travel section included an article featuring Philip Caputo, headlined "To See America, Be a Traveler, Not a Tourist."
In it, Caputo–the Pulitzer-Prize-winning former journalist who served as a U.S. Marine lieutenant in Vietnam and whose memoir, A Rumor of War , remains among the best of its genre—reflects on a recent road trip he took that is the subject of his upcoming book, The Longest Road: Overland in Search of America, From Key West to the Arctic Ocean .
The article contains excerpts from a conversation Caputo had recently with William Least Heat-Moon, the  a uthor of Blue Highways  and  PrairyErth(A Deep Map) . His latest, book, Here, There, Elsewhere: Stories From the Road,   is a collection of short travel essays.
For more info on Caputo's new book, go to his website .
---
---
---