Taking Chance on DVD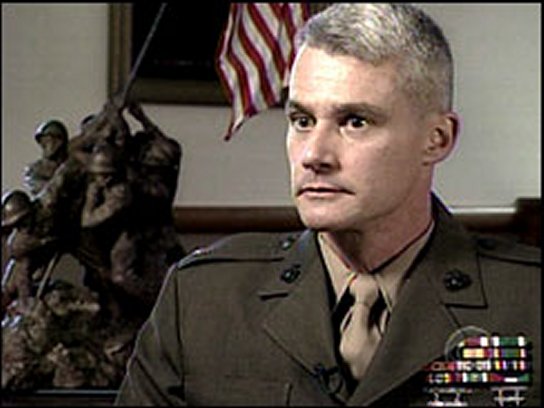 The highly praised HBO film Taking Chance, which was first aired on February 19, will be released on DVD on May 12. If you didn't catch this beautifully made, powerfully acted film about a 19-year-old Marine's final journey home from the war in Iraq, mark your calendar and check it out.
VVA will honor HBO and screenwriter Mike Strobl (above ) at the National Convention in Louisville at the Saturday night Awards Banquet. We also will have two screenings of the film for Convention delegates and guests, on Friday evening and Saturday afternoon.
The film, starring Kevin Bacon, tells the moving story of the journey that Marine Lt. Col. Strobl underwent after he volunteered to escort the body of 19-year-old Chance Phelps from Dover Air Force Base to Phelps' hometown of Dubois, Wyoming. Strobl, a Persian Gulf War I veteran now retired from the Marine Corps, co-wrote the screenplay, along with the film's director and executive producer Ross Katz in his first directorial effort.
"I was wondering about Chance Phelps, " Strobl noted in his journal as he waited to begin the work of escorting the remains. "I didn't know anything about him; not even what he looked like. I wondered about his family and what it would be like to meet them. I did pushups in my room until I couldn't do any more."
What Strobl found on this journey—and what the film shows beautifully—was an outpouring of respect, tinged with sadness, from virtually everyone he encountered along the way: baggage handlers at airports, fellow commercial plane passengers, airline counter personnel, funeral home employees and, above all, the military personnel who took charge of Chance Phelps' body in Iraq, transported it to Dover, and prepared it for burial.
The DVD is available at all the usual rental outlets and for purchase on line, including through HBO .
---