First 'Locked Up Abroad' Episode on Vietnam War POWs
The first episode of the new series "Locked Up Abroad " airs on Wednesday evening at 9:00 on the National Geographic Channel.  Titled "Vietnam POWs: McCain and Brace, " it looks at the bonds formed by two long-held Vietnam War prisoners of war.
One was John McCain, the former Navy aviator who was shot down over Hanoi in October of 1967 and who later gained national fame as a Congressman, Senator, and Republican Party presidential candidate. The other is one of the lesser-known Vietnam War POWs,  civilian pilot Ernie Brace, a former Marine Corps Korean War pilot who was working for the CIA when he was shot down over Laos in May of 1965 and held for nearly eight years.
Both men suffered extreme privations while held prisoner by the North Vietnamese. They formed a bond when they were held in solitary confinement in adjoining cells for most of the five years McCain was held prisoner.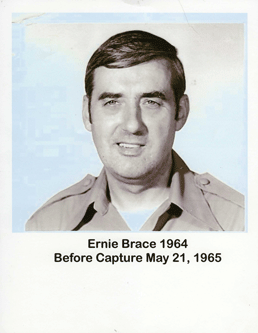 ---
---
---