'War Memoir' in the On-Line Writers' Circle Magazine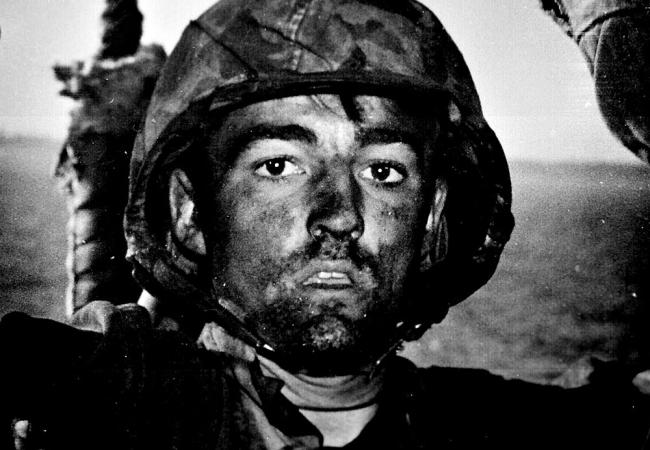 The Writers' Circle is a nonprofit on-line magazine that showcases authors, poets, artists, and photographers. It is published three times a year, with each issue running on line for four months.
The current issue features Peter M. Bourret's "War Memoir." It is a work of creative nonfiction that combines Bourret's narrative writing with his poetry. The main theme is Bourret dealing with post-traumatic stress disorder stemming from what he went through as a Marine in the Vietnam War.
"Twenty-two Junes after I had left a chunk of my innocent heart in the paddies of yesterday, I finally screamed, 'Corpsman, up, I've been hit!'" Bourret writes.
"Like the Viêt Cong's subterranean tunnel systems, my subconscious was an endless maze of deep-seated and unresolved emotional issues from the war.  The well-entrenched forces of grief resisted as I pretended that there was truly light at the end of that proverbial tunnel. Unfortunately, my tunnel was jam-packed with battalions of un-cried tears; before I would even taste a glimpse of that light, I would almost drown in a flash flood of sorrow and pain.
"May of 1990 would be a Tet-Offensive month, a Purple-Heart festival; I would feel overwhelmed; I would sing the body-bag blues; I would walk through the valley of the shadow of death, but this time I wouldn't be the baddest motherfucker in the valley: in 1990 I would be the saddest."
---
---
---