Tim O'Brien On Line
Marilyn Knapp Litt, who has run the Tim O'Brien Home Page as a labor of love for many years, has just redone the site and updated its links.  Fans of the great novelist–pictured above in a Vietnam War snapshot–are invited to take a look and send comments and suggestions to  marilyn@marilynlitt.com
Litt also has just started a Tim O'Brien Facebook page with up to the minute info on his talks and other appearances. Since it's Facebook, users can post related links and events.
Among  O'Brien next events are appearances in Grand Forks, North Dakota;    Rochester, New York; Washington, D.C.;  Spokane, Washington; and Chicago. For details, check the website.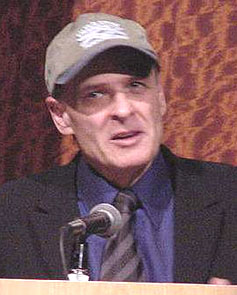 "One area is missing from the website, " Litt told us, "is a list of criticism with proper citations that could be on its own page.  I am not looking for a bibliography. What I want is a list of good online criticism (not papers for sale) with a short description of each paper that I can divide into high school level or above.
"This will be a resource for people studying the books.  If there is anyone out there who would like to tackle this project, please let me know.  You will get online credit and maybe class credit."
---