The First Vietnam Veterans Memorial?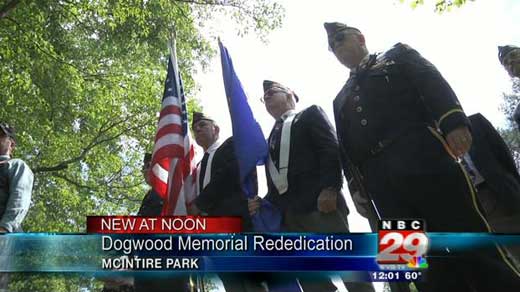 The Dogwood Vietnam Memorial was dedicated on April 20, 1966, in Charlottesville, Virginia, honoring Army Spec 4 Champ Jackson Lawson, Jr., who died in Vietnam in November 1965. The memorial, which now honors all Vietnam veterans, is schedu led to be rededicated on April 24.
Its supporters would like to know if it is, indeed, the nation's first Vietnam veterans memorial. If you know any other memorials honoring Vietnam veterans that were dedicated before April 20, 1966, please email mkeating@vva.org or jshisler@embarqmail.com
If you do, please mention you read about this on The VVA Veteran 's "Arts of War"page on the web. Thanks.
---
---
---