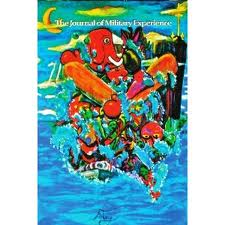 The Journal of Military Experience, which just put out its first on-line volume, publishes short stories, creative nonfiction, poems, and artwork by veterans of all eras, as well as those by family members of veterans, care providers, and scholars interested in, as the editors put it, "educating the masses about military culture."
This nonprofit venture considers every creative work that is submitted. "Instead of accepting or rejecting creative works outright," the editors say, "we review them all, giving each author a chance to make corrections, develop ideas, and craft narratives that are cathartic but also powerful when read." A team of volunteer editors does all the proofing and editing, working with those who submit their prose, poetry and art work.
For submission guidelines, go to http://militaryexperience.org/submissions And, if you submit, please mention that you read about the journal on Vietnam Veterans of America's Arts of War on the Web page.